7 Reasons A German Victory Will Be No Surprise
June 28th, 2008 | by: Nick |

View Comments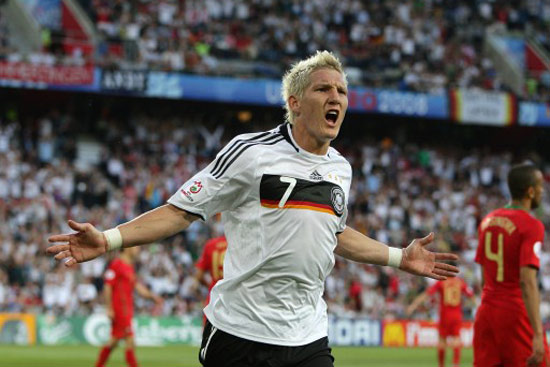 1. Germany is the underdog and thus the German players will be all the more motivated. The team has nothing to lose. Throughout the course of this tournament the favorite has always faced greater pressure and has played cautiously… almost always to their peril.
2. The German team has the quality up front to finish off what few chances they have. This is Germany's sole advantage as they simply cannot wait and defend. Indeed, like always, everyone on the German team must help in defending because the best thing that can be said of Germany's defenders and goalkeeper thus far is that they have done just enough. In fact, I would not be surprised if Low starts with a second striker in Gomez. It is about time Gomez redeems himself.
3. The Spanish are already entangled in thinking about their destiny. Though Spain may have won some confidence against Italy and Russia, when Germany puts them on the back foot, all that confidence will vaporize just like it did against France in 2006. It is Spain after all!
4. Michael Ballack is injured. At first glance this would not be something good for Germany. Yet not only is the wounded beast the more dangerous one, but also without Ballack Low will have no choice but to labor hard over the tactics. As the game against Portugal showed, when Jogi thinks hard, Germany wins.
5. Germany is physically fit. Germany has not played any game more than 90 minutes during the entire tournament. Thus when it comes down to the final half Germany should have the energy reserve to keep on.
6. Spain is weak on set pieces and simply put Germany is more physically imposing. Spain has yet to face an opponent that plays like Germany in this tournament… one that combines English pace, Dutch tactics and well German finishing.
7. Schweini.
Now this one is for all the underdogs out there who have dared to dream…
Subscribe

Germany World Cup Blog RSS Feed

Share
blog comments powered by Disqus